Once you have applied for your Thai visa be this a marriage visa which has been extended for 1 year or a retirement visa which has already been extended for 1 year then you have a period of 6 months to bring your goods in from your home country duty free. If you are married to a Thai and have lived overseas in your home-country with your Thai wife then she can bring in any of her goods from overseas as long as she has been out of the country for at least 1 year and it was not for the purposes of tourism.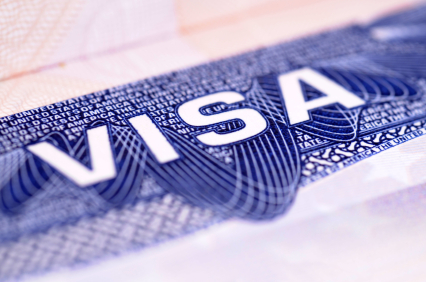 This needs to be proven to Customs when the goods come into Thailand and normally the shipper would want a copy of these documents as well to send with the container. Note that these are only what is called household effects.
The term "household effects" includes any items which you would have used in your home such as furniture, carpets, books, musical instruments, paintings, cutlery and any other goods such as your computers, television or cordless phone as an example. They are not normally used to produce an income but to live. Once you have a 1 year visa you are allowed to bring in your household effects into Thailand – duty free.
Note that these are used goods. You need to have used them before your bring them to Thailand. It must fulfill the requirement of Possession, Ownership and Use. As an example you cannot go and buy a new bed and expect it to arrive duty free. They will normally check the container to see if it is used goods or not. Note that a motor car would not fall under household effects and duty will have to be paid on this vehicle.
Thai Visa
Also note that when bringing in goods duty free that you can only bring one item of each normally. You cannot bring in 5 television sets or 4 refrigerators. The quantity that you bring into Thailand must be what would be considered reasonable for a household. If this is what they consider a change of residence from your home-country to Thailand then they will allow 2 of each items. What you need to have to show a change of residence is a letter from the Thai immigration department to show that you have a 1 year marriage visa or a 1 year retirement visa and that Thailand is now your home-country. This would allow you to bring in 2 items of each.
Documentation
An Import Declaration Form (Customs Form No99/1);
Your passport;
The letter issued by the Immigration Department confirming your visa status; OR
A one-year (or more) work permit issued by the Department of Labor;
A Bill of Lading or air waybill;
A Foreign Transaction Form if the CIF value exceeding 500,000 Baht;
An invoice (if any);
If you have any other need for information then speak to us online or see our main website for more details. Normally the attorney in Thailand that does your immigration will be able to assist you with all the documents for your goods to be brought into Thailand. Most expats normally allow the attorney to deal with Customs and simply ship and accept the goods when it arrives in Thailand.