If you are going to open a business in Thailand and will be in the need of a work permit then you will have to start the process by obtaining a Thai business visa or Thai "B" visa. We have listed what would be needed for this visa as the Thai embassy looks at each application differently as you may apply for being self employed, by a Thai business or as a teacher. What the embassy needs depends on what the business visa is for.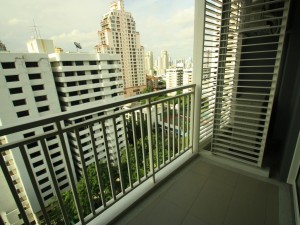 If you are applying for a business visa to visit Thailand and to look for exports or to attend meetings then not much documentation would be needed for a 3 month business visa. They will only need a letter from a business in your home country for this to be issued. If however you want to apply for a 12 month business visa then you need to obtain an invite from a Thai company to have this visa issued for you.
If you are going to work in Thailand then the business in Thailand needs to provide the following documents for you visit to Thailand and also for your application for a work permit. The documents are as follows:
Documentary proof that:
Thai Company sponsorship (2 million baht capital per foreigner)
Employment of 4 Thai employees per foreigner
Documents also needed:
Copy of your passport.
Employment letter from place of  your employment.
Copy of work permit (if you have one).
Copies of company registration documents
Copies of the current shareholders of the companies list issued by the registrar
Copy of annual corporate financial audit.
Tax withholding listing all the employees also the names of any foreigners.
Copies of your income tax submitted the year before
Documents illustrating the importance of you to the company.
Map showing the location of the workplace.
The documents listed above would be for a normal company which does not involve teaching. If the position and the business visa is for teaching you also need to provide proof as above but also include the following documents;
Additional Documents for Teaching in Thailand:
Copy of your resume;
Copy of your qualifications;
Copy of a police clearance certificate;
These are the documents the Thai embassy or consulate would require when you apply for a Thai business visa. Speak to us today at any of our offices for more assistance and guidance. If you are married to a Thai you can also apply for a marriage visa and apply for a work permit on this visa. See our main website for more visa options.